About Us
My wife and I got married on January 27, 2018, at Hollinshead Barn in Bend Oregon. We designed, planned, and created our wedding, with the help of family and friends of course. My wife had unique ideas, thanks to Instagram, about how the ceremony should be arranged but there were no rentals available that brought our ideas to life, so we built them. After our wedding, we received a lot of great comments about the wooden benches and bar top and people started asking to use them for their upcoming weddings. So Wood N Wedding was born!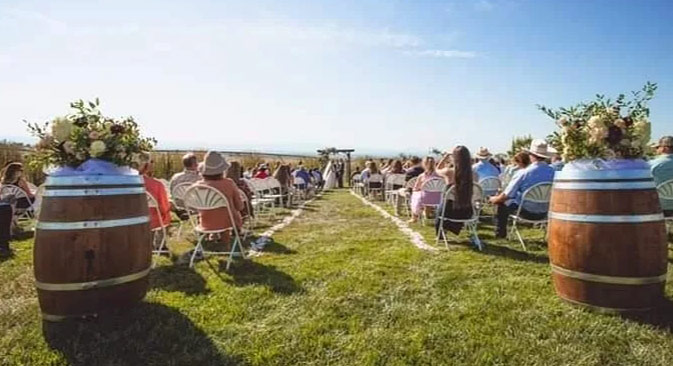 About Wood n Wedding
Wood N Wedding strives to fill a void in the Event Rental area by offering hand made, rustic, wood themed furnishings and accessories. Most of our items are built by us in our shop in Bend Oregon or sourced from local businesses. We believe in sustainability and renting is a way to offer products that otherwise would be discarded after their initial use. Over 50% of the lumber from our benches comes from the housing and building industry that would otherwise become waste. Lets put some wood in your wedding!